Looks like Karan Johar's kids Yash and Roohi have shifted base to the washroom from their father's closet! They are usually very fascinated with the huge closet and would hover around. In one of the recent videos, however, they were spotted inside the washroom and calling their nice, white bathtub 'useless,' we don't know why.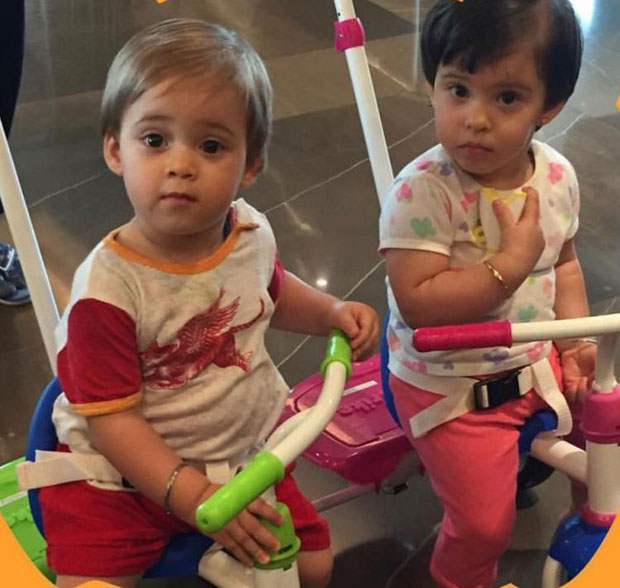 But now, the kids want to give Karan a wash, quite literally. He took to Instagram to share a video wherein Yash is holding a hand shower and keeps trying to turn it on. Meanwhile, Roohi asks him to remove his clothes and take a shower. Karan, who must have gone LOL, says he can't go 'nangu'! Watch the video below.
View this post on Instagram

Shower shenanigans! #lockdownwiththejohars
Roohi and Yash, who are not very kind to KJO while roasting him, were earlier caught on the camera calling him fat. The filmmaker did try to please them by singing them a song. But he was made to shut up royally as the kids said his singing was giving them a headache.
Harsh critics at home!
ALSO READ: Watch: When Karan Johar's son Yash wanted to 'wash' him!