Sanjay Dutt and Madhuri Dixit's 1993 super hit film Khal Nayak is all set to get a sequel. Last year itself, Dutt confirmed this, and we also heard Tiger Shroff was approached for the film. It might turn out to be an interesting one, if Tiger gives his nod.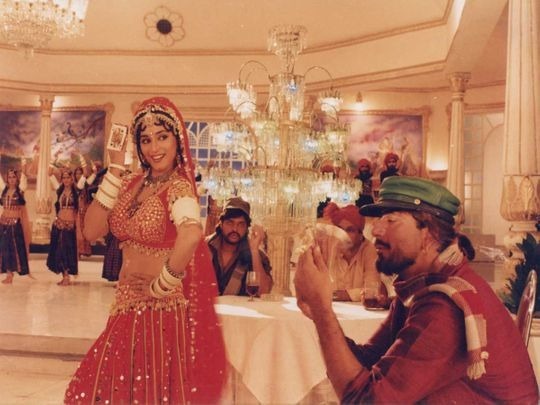 However, Madhuri, whose performance with the song 'Choli Ke Peeche Kya Hai' remains timeless and is considered to be one of her finest, says she had no clue about the sequel. In a recent interview, she said she was unaware of Khal Nayak getting a sequel and added that it was 'news' to her.
When asked whether she would like to be a part of the sequel, the actor answered that it depended on the script and she would take things as they come.
Earlier this year, director Subhash Ghai confirmed that he was ready with the script of Khal Nayak 2 and also a sequel of his very first directorial Kalicharan.