Krishna Shroff and her boyfriend Eban Hyams went live on Instagram to celebrate one year of their first meeting. During the initial phase of the lockdown, Eban was living with Krishna and her family in Mumbai. But now he has flown back to Australia to be with his family.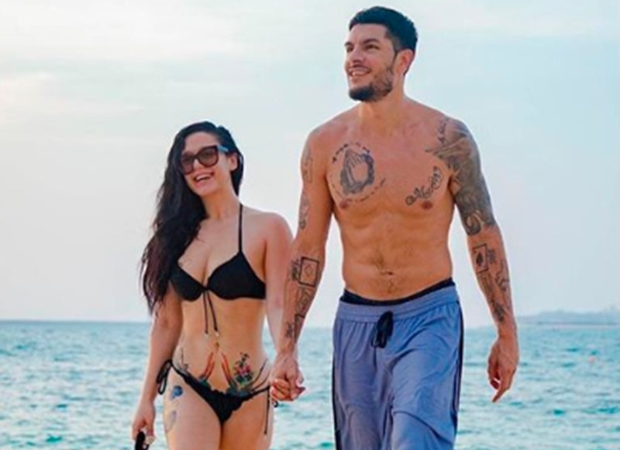 During the live Eban revealed that Krishna is planning to visit Australia at the earliest to spend time with him and is waiting for the paperwork to come through. "This is like our anniversary in a way. We just want to celebrate with you guys. Cheers to you, babe. Cheers to us," Eban said.
Eban was asked by a fan if Krishna and he were married. Responding to this he said that the marriage was on cards."If we were, we would be wearing a ring, right? But it's definitely on the cards," he said.
Meanwhile, Jackie Shroff was at their Pune home during the lockdown, During the live session, Krishna revealed that her father returned to Mumbai a week ago.
Eban and Krishna first met in Mumbai a year ago. They started dating a month after they first met. The two have been vocal about their relationship and share adorable pictures with each other. While in Mumbai, Krishna and Eban would also work out together and share videos of the same.
ALSO READ: Krishna Shroff flaunts her well-toned body in a black two-piece bikini as she sunbathes; see pic