Paparazzi pictures and videos are all over the internet every day of our favourite stars. And going by these pictures, if there is one actor is certainly the sweetest with the photographers and also with the media folks and his fans is Kartik Aaryan. The actor is always at his humble best and makes sure he treats his fans and well-wishers with respect.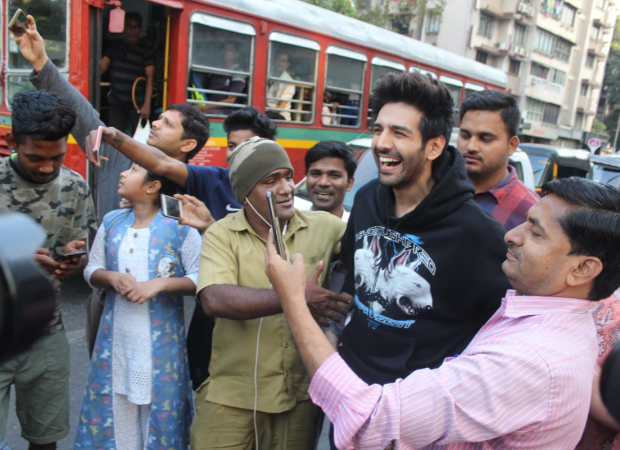 Today, Kartik Aaryan surely had a day filled with fun and fans around him. He attended an event for charity organization – Fankind which is managed by Anshula Kapoor, where some lucky fans got a chance to meet their favorite star Kartik Aaryan. The actor, as usual, made sure that the winners get more than what they expected and even shook a leg with them on his recent hit song 'Haan Main Galat'.
The fans surely couldn't believe it and enjoyed every moment of it. When he was stepping out, he was surprised to see his fans waiting for him. The crowd had gathered outside to catch a glimpse of him and created heavy traffic on the roads. Autorickshaw drivers left their autos as soon as they spotted him and mobbed him for selfies, which created heavy traffic. The actor, however, was humble enough to be caught in public and yet give his time to his fans.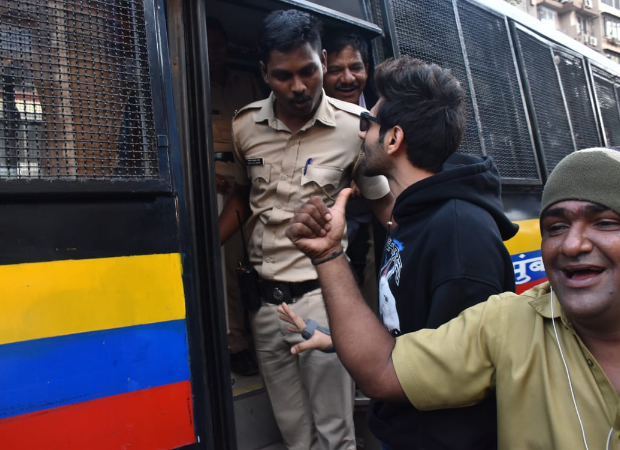 An onlooker from the scene narrates the scenes, "There was absolute pandemonium. And amidst this madness, a young fan spotted him and wanted to click pictures with him and started screaming out his name. Kartik was so taken aback with this gesture, that he made sure that in the crowd, gets him in front and gives his time with him. The fan was so touched by the actor's special gesture, that he even touched his feet to show respect. This completely surprised the actor and stopped him from doing so."
What's more, policemen who were there at the scene in their van, spotted the actor on the road called him out. The men in uniform happened to be his great fans and asked for a picture with him. But doing that so, they wanted to make sure that Kartik is out from the crowd, which was growing by the minute and his safety is ensured. So the actor pulled in the van by the policemen so they could have a picture with him. The rising superstar interacted with them and surely gave his time to the policemen.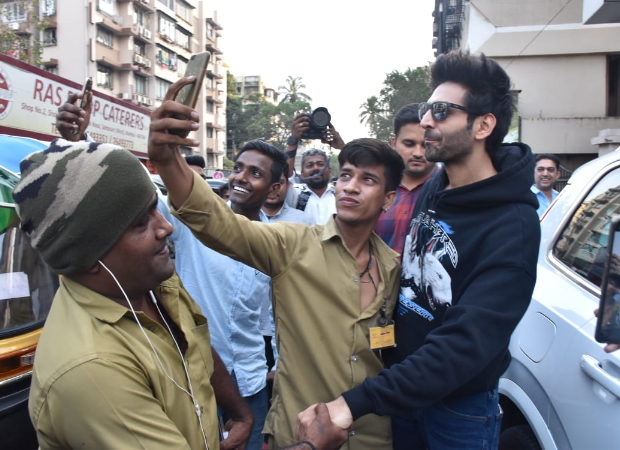 On the work front, Kartik Aaryan was recently seen in Love Aaj Kal with Sara Ali Khan. The actor has two projects in the pipeline – Dostana 2 and Bhool Bhulaiyaa 2.
ALSO READ: Kartik Aaryan grooves to the tunes of 'Haan Main Galat' and 'Dheeme Dheeme' with his fans for Anshula Kapoor's Fankind campaign