In one of the biggest tragedies, 20 Indian Army personnel were martyred during violent clashes with Chinese troops that erupted during the de-escalation that is underway in Galwan Valley in Ladakh. It's the first deadly clash in the border area between these two countries in at least 45 years and comes after weeks of tension between the two sides.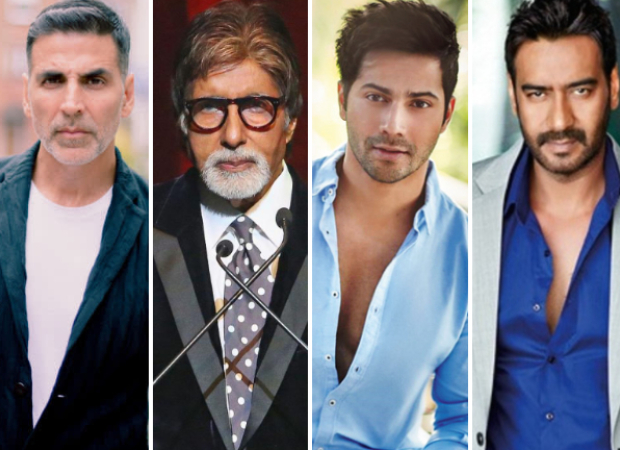 On Tuesday, the Indian Army released an official statement stating that they firmly committed to protecting India's sovereignty. "Indian and Chinese troops have disengaged at the Galwan area where they had earlier clashed on the night of 15/16 June 2020. 17 Indian troops who were critically injured in the line of duty at the stand off location and exposed to sub-zero temperatures in the high altitude terrain have succumbed to their injuries, taking the total that were killed in action to 20. Indian Army is firmly committed to protect the territorial integrity and sovereignty of the nation."
Bollywood celebrities took to social media to pay tribute to the martyred soldiers.
Deeply saddened by the death of our bravehearts in #GalwanValley. We will forever be indebted to them for their invaluable service to the nation.
My heartfelt condolences to their families ???????? pic.twitter.com/tGOGTU61X6

— Akshay Kumar (@akshaykumar) June 16, 2020
T 3565 – …. ज़रा आँख में भर लो पानी ; जो शहीद हुए हैं उनकी , ज़रा याद करो क़ुर्बानी .. ????????????????????????????????????????????????????????????????????????????????????????????????????????????????????????????????????????????????????????????????????????????????????????????????????????????????????????????????????????they sacrificed their lives to protect our country , to keep us safe and secure. SALUTE Indian Army Officers and Jawans ! JAI HIND

— Amitabh Bachchan (@SrBachchan) June 16, 2020
Salute every soldier who laid down his life protecting India's border & honour. Jai Jawan, Jai Bharat ????RIP Brave Hearts ????????
My thoughts are with your families during this hour.#GalwanValley #IndianArmy

— Ajay Devgn (@ajaydevgn) June 17, 2020
Heartbroken about the death of our brave soldiers. #GalwanValley. Our defence stands it's ground. We are forever indebted to the sacrifice of our brave soldiers. #jaihind

— Varun Dhawan (@Varun_dvn) June 16, 2020
Salute the martyrs for their courage and for the ultimate sacrifice in defending our borders. Deepest condolences to the families. #IndianArmy #Respect

— Farhan Akhtar (@FarOutAkhtar) June 17, 2020
Mourning the death of our brave hearts martyred on our borders, we are forever indebted to them for their ultimate sacrifice, salute to them and my condolences to their families ???? #IndianArmy #GalwanValley #JaiHind????????

— Sidharth Malhotra (@SidMalhotra) June 17, 2020
My heart goes out to the families of our soldiers who lost their lives fighting relentlessly for us. Om Shanti ????????#JaiHind #IndiaChinaStandOff #IStandWithIndianArmy #GalwanValley

— Tamannaah Bhatia (@tamannaahspeaks) June 17, 2020
Deeply disturbed by the loss of our brave soldiers at #GalwanValley The nation stands indebted for their sacrifice ???????? Thoghts and prayers with their families.

— Kunal Kapoor (@kapoorkkunal) June 17, 2020
Condolences to the families of our fallen Army men. It's heartbreaking ! ???? 2020 is an unending nightmare. May God give our country strength and safety.

— TheRichaChadha (@RichaChadha) June 16, 2020
I salute our bravehearts who fought courageously at the Galwan Valley and made the supreme sacrifice for the honour of our nation. My heartfelt condolences to their families. Jai Hind.

— Vicky Kaushal (@vickykaushal09) June 16, 2020
As if Corona was not enough to fight with now we have to lose our brave hearts as well! Every soldier martyred is a loss no one can compensate for. The families of those soldiers lost their peace for a long time to come so that we all can have a sound sleep. Indebted.

— taapsee pannu (@taapsee) June 16, 2020
We will forever be indebted to you'll and all those who fight for us putting their lives at stake. With utmost respect, deepest condolences to their families. #neverforget pic.twitter.com/la7IQHvJZf

— Sonakshi Sinha (@sonakshisinha) June 16, 2020
Wow.. blaming our #IndianArmy, the men and women of honour who sacrifice every first step of their kids,or moms sickness or sisters marriage, only so they can do their job right,PROTECTING INDIA..we as a nation, stand with and for our #IndianArmy

— Esha Gupta (@eshagupta2811) June 16, 2020
Heartbroken about the death of our brave soldiers #GalwanValley We are forever indebted to the sacrifice of our bravehearts ???????????????? #JaiHind

— Huma S Qureshi (@humasqureshi) June 16, 2020
We will always be indebted to our jawans of Indian Army who lost their lives in #GalwanValley. My heartfelt condolences to the martyrs' families. We'll be forever grateful for their sacrifice. ????????

— Saiyami Kher (@SaiyamiKher) June 17, 2020
over 20 brave indian soldiers have laid down their lives in the #GalwanValley many missing ???????? #IndianArmy Deepest Condolences to the families ???????????? saluting their sacrifice . ???? jai hind ????????

— Chitrangda Singh (@IChitrangda) June 16, 2020
Heartfelt condolences to the families of our brave soldiers who got martyred ????????We are deeply indebted to our Indian Army for their sacrifice and always upholding the security & integrity of the Nation. But really praying for peace & hope ????????
Jai Hind???????? #GalwanValley

— Yami Gautam (@yamigautam) June 16, 2020
My heart weeps to learn of the growing number of casualties on the Indo-China border. May God give strength and courage to the families of our martyred soldiers…really wishing this catastrophe away. #GalwanValley

— Nimrat Kaur (@NimratOfficial) June 16, 2020
As a soldier's daughter, the death of a soldier will always hurt hard and feel personal. The sacrifice of their lives and the sacrifice of their families will always leave a void. I pray for peace and I pray for strength for the brave bereaved families ???? #IndianArmy #JaiJawan

— Anushka Sharma (@AnushkaSharma) June 17, 2020
ALSO READ: SCOOP: Akshay Kumar to commence shooting Bell Bottom; film to be shot entirely in Scotland