Actress Huma Qureshi will be next seen in the much-awaited next Netflix movie titled Army Of The Dead helmed by none other than, Zack Snyder. The filmmaker, who can be credited for several global hits such as Man Of Steel, Batman v Superman: Dawn Of Justice and Justice League, recently engaged in fun banter with Huma.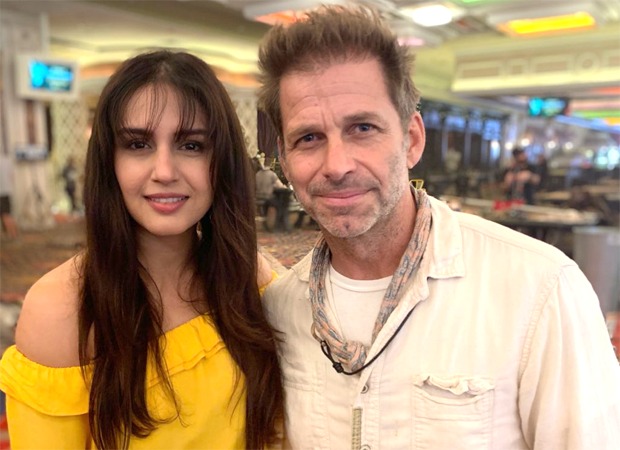 Huma posted a video of herself dancing and congratulating Zack Snyder on popular social media platform Vero calling it her 'Snyder Mood'. She wrote, "I heard something about #SnyderCut #mood."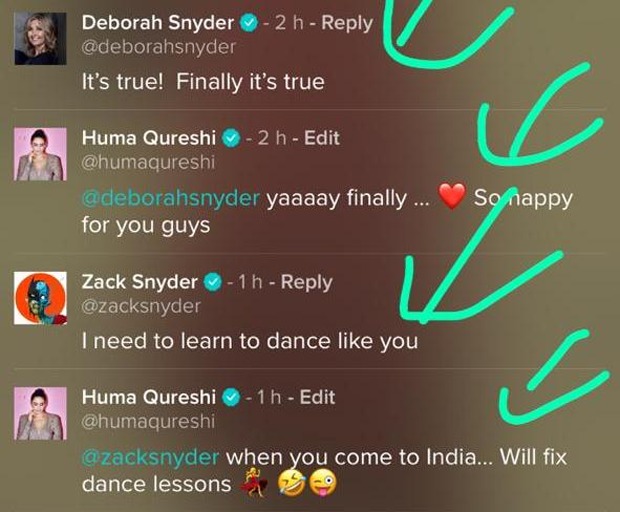 It was soon after this when Qureshi posted the video, Zack Snyder commented saying, "I need to learn dance like you," and further responding to his comment, the beauty wrote, "when you come to India… will fix dance lessons."
View this post on Instagram

This is how I shall dance when I hear that there is lockdown no more!! Vo call kab aayega ???????????? #dreaming #lockdown #socialdistancing #fun #staypositive #spreadjoy #spreadcheer #dance #HQ #happyvibes #oldvideos
Meanwhile, Huma further congratulated Zack and his wife Deborah Snyder as Warner Bros will release the Snyder Cut version of the Justice League. Responding to the same, Deborah Snyder wrote, "It's true! Finally it's true", to which the actress replied, "yaaaay finally… So happy for you guys".
ALSO READ: Huma Qureshi gives a glimpse of the celebratory dance she will do once the lockdown ends