British singer-songwriter Harry Styles dropped his album 'Fine Line' in December 2019. Two months and two music videos, 'Lights Up' and 'Adore You', later, the 26-year-old singer has dropped gut-wrenching 'Falling' music video on Friday, February 28, 2020.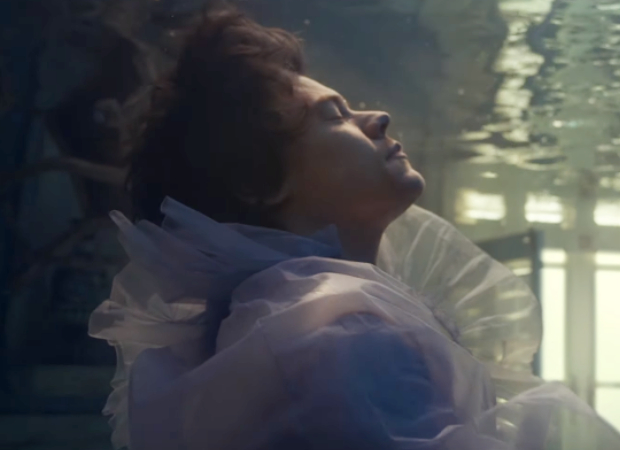 'Falling' is about a tough breakup. The lyrics reflect the same sentiment, " I'm in my bed, and you're not here / And there's no one to blame but the drink in my wandering hands / Forget what I said, It's not what I meant / And I can't take it back / I can't unpack the baggage you left'."
Another verse goes, "What am I now? What am I now? What if you're someone I just want around? I'm falling again, I'm falling again, I'm fallin' What if I'm down? / What if I'm out? / What if I'm someone you won't talk about? / I'm falling again, I'm falling again / I'm fallin'."
In the music video, Harry playing the piano as he takes you through the overwhelming emotions that he has been feeling ever since his breakup. As he plays the piano, water starts to fill up in the room which depicts that he is drowning in his sadness as he struggles to move on. The video is an emotional rollercoaster ride as he can't avoid the rollercoaster of emotions and is completely heartbroken!
In an interview with Zane Lowe back in November 2019, the former One Direction singer revealed that it took him 20 minutes to write this particular track. "I think it was that feeling of when you can feel yourself falling back into one of those moments where you're there," he explained. "The chorus says, 'What am I now? Am I someone I don't want around?' It was a big moment where I was asking myself, 'Who am I? What am I doing?'"
ALSO READ: Harry Styles shares teaser of 'Falling' music video and we aren't ready for this emotional journey