One waits year long to follow the trendy summer looks. Though everyone is currently stationed at home amid this global crisis, there's a lot that can be done at home including fun makeup looks inspired by celebrities. Millennial star Sara Ali Khan enjoys a huge following on social media even though she is only three movies old in the industry. There are tons of inventive looks she has tried in the past and we are here to break it down for you.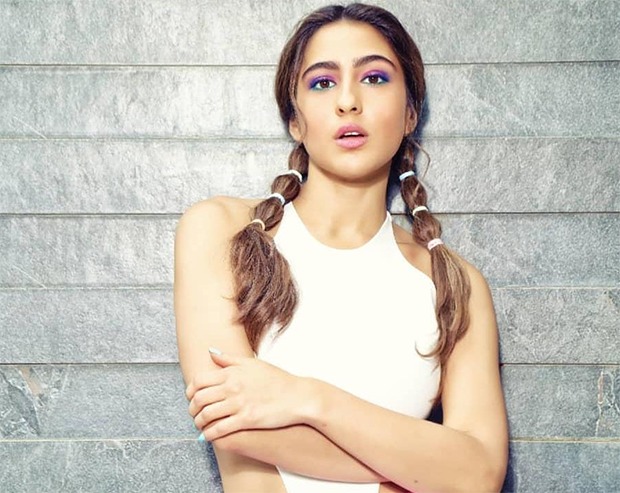 During the promotions of Love Aaj Kal, Sara Ali Khan opted for a unicorn look which is definitely worth trying out. "I started working with Sara from the last two days of Kedarnath promotions. Then, she offered me Love Aaj Kal which I couldn't do due to prior commitments. With Sara, it's edgy, she likes fun stuff, she likes going a little off the shore and it doesn't matter if the look fails or succeeds. Most of the times we've managed to succeed. The whole promotional looks of Love Aaj Kal were different from one another," says Adrian Jacobs.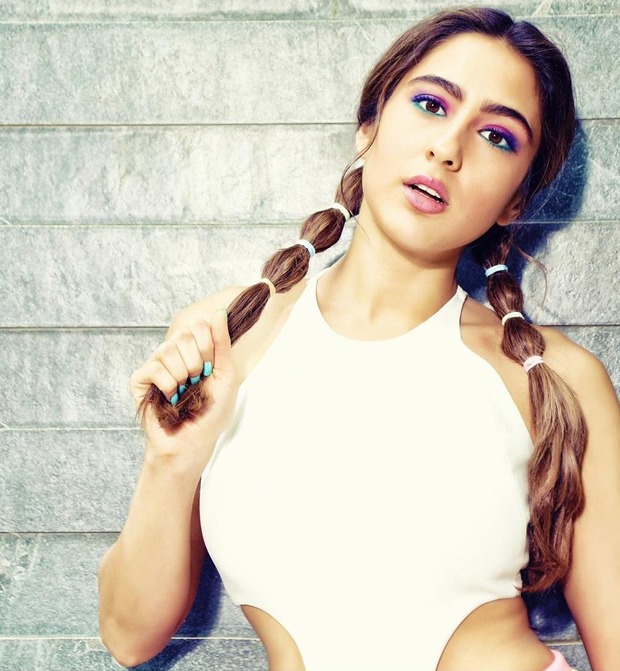 Bollywood Hungama spoke to celebrity makeup artist Adrian Jacobs who has been with Sara since Kedarnath promotions.
Apply Giorgio Armani Luminous liquid foundation for the base.
Conceal the under eyes with very little concealer from Kyrolan.
For contour, we use the negro palette from Kyrolan to put it across in the shape of the V on the cheeks and between the eye and blend it really well.
Use loose powder to make the look matte. The products should be used in a minimum amount so that the look remains fresh and its summer, one doesn't have to worry about the foundation to be all over the place.
Here comes the fancy part – unicorn colours on the eyes which is really done up. Use most of the colours from the Huda eye and Inglot palettes. We've mixed from the UD and Faces palette too. We've mixed shades so there's no one concentrated colour.
For the eye-makeup, one needs to have medium to big eyelid space. Sara's got a nice medium to the high lid. Between the eyelids and the highlighted part, use pink colour to get the beautiful shape. That's necessary near to the bone of the eye. This is followed by a green colour under the eyes with a tint of blue in the outer corners.
Since eye-makeup is bold and sparkly, choose for a lighter shade on the lips. We opted for pink lipstick!
Use an angled brush to fill in any gaps to define the eyebrows.
And voila! You have the unicorn makeup look good to go! Summer months are upon us and there's plenty of inspiration for vibrant and refreshing looks.
View this post on Instagram

Unicorn Tears ???????? Own it- no fears ????????????????‍♀ #HaanMainGalat ????‍♀???????? #LoveAajKal ❤️ ????: @shivangi.kulkarni
ALSO READ: Sara Ali Khan's live workout session on Instagram is the fitness motivation you need