His 2016 Aamir Khan starrer, Dangal, still retains the record of being the highest Bollywood grosser. Last year, he delivered another smashing hit in the form of Chhichhore and proved that he knows his job, and the pulse of the audience, and that Dangal was no fluke. Yet, writer-director Nitesh Tiwari remains as humble as before. As he celebrates his birthday today, he speaks exclusively to Bollywood Hungama about his birthday plans, what's keeping him busy in this lockdown and a lot more!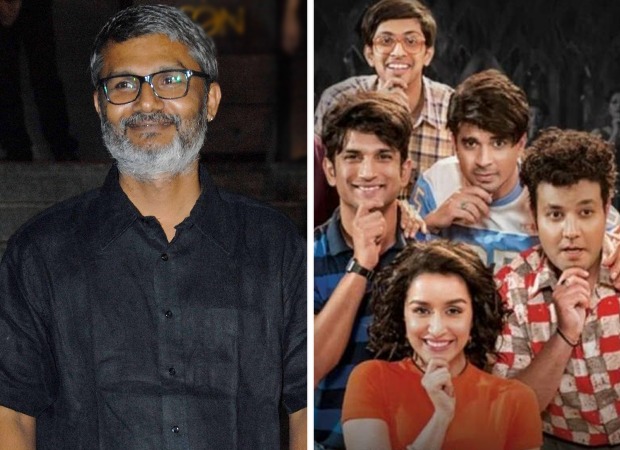 Nitesh Tiwari was busy grocery shopping when this writer called him. He promised to call in sometime which he did and respectfully apologized for not being able to speak before. When this writer said that he thought that the talented filmmaker must have gone out to shop for his birthday, Nitesh jokingly remarked, "Woh (birthday shopping) toh bahut saal pehle bandh kar diya maine!"
On a serious note, he then explains why he has no birthday plans, "There is no reason to celebrate because the whole world is suffering. It's a combination of both – the pandemic and the age factor!" However, he then adds, "But my kids are excited. They may be planning something. But I don't want to dampen their excitement. So I am just playing along with them, pretending I am not noticing. Un dono ka khusar pusar toh kuch chalu hai. Shayad card bana rahe honge! It's their age, after all, to get excited. They are more worried about their birthdays which fall in July. They are hoping that 'tab tak lockdown uth jaana chahiye. Warna gadbad ho jaayegi'!"
Nitesh Tiwari is utilizing the lockdown period to fulfil his work obligations. He reveals, "We realized that the lockdown will continue for a while. So I, Piyush Gupta and Sherry (Shreyas Jain) have resumed scripting for Ashwiny's (wife Ashwiny Iyer Tiwari) next, which is the story of Narayana and Sudha Murthy. We sit almost 5 times a week. It's going fine. Also, we are working on the prep work for Ramayan; whatever we can manage. Things have slowed down but things have not stopped. So all of us are sitting in our own respective homes and still continue to give our best."
However, casting has been undertaken yet. Nitesh explains, "Once we have everything in front us – the study material, the written material and all the prep work of the world and the characters that we are creating is when we'll able to zero in on somebody. And hopefully they'll also love our vision! It's a two-way process. But yes, we are pretty excited".
He also reasons why casting is not a priority right now, "This is not the right time to approach anybody. Everyone is busy worrying about something or the other. So we would not like to bother anyone. Certain things can wait at this point of time. Most importantly, this is something that can't happen over a phone call or a video call. You have to sit and explain your vision face-to-face. There's a magic in face-to-face interaction, especially when you are presenting such a unique world to somebody."
Coming to Chhichhore, the film was loved for its theme, college campus setting and the message. The trending was superb and it went to collect a huge Rs. 153.09 crore. Nitesh Tiwari on this says, "Chhichhore did very well. It was very reassuring that we made a film which managed to
strike a chord with the audience." There have been murmurs in the trade that it'll release in China soon. Nitesh Tiwari makes it clear that he's not aware of the release in the neighbouring country and then says, "I hope the situation in China is conducive if and when Chhichhore releases and that the people are safe there and are in the correct mind-set to go and enjoy the film in the theatres. They have also gone through a lot. I can just hope that it connects with them the way it connected with the audiences in our country."
A trade source says, "There were talks of Chhichhore's release but as we all know, it takes a lot of time for films to get a release in China. Yes, there are high chances it'll release there but when that'll happen, we don't know. Also, the lockdown has further added to the uncertainty."
The source also states, "Chhichhore's theme is apt for Chinese audiences. They have loved films on education like Hichki and Hindi Medium. Also, films on parenting like Dangal, which was also directed by Nitesh Tiwari. Dangal collected more than Rs. 1000 crore at the box office and if Chhichhore also manages to become a super-hit, it'll be a huge achievement for him. To have two back-to-back films do record business in China is no mean feat. We hope Chhichhore does get a release in China soon."
Also Read: Nitesh Tiwari dismisses approaching Hrithik Roshan and Deepika Padukone, says Ramayan trilogy will be made in 3D