Coronavirus one of the biggest threats we have faced globally in a very long time. The pandemic is claiming more lives every day and the only way to battle it is if we stay indoors. Last night, PM Modi addressed the nation and announced a 21-days-long lockdown all across the country as a preventive measure. The lockdown was supposed to be lifted on March 31 but has been extended till April 15 considering the gravity of this pandemic.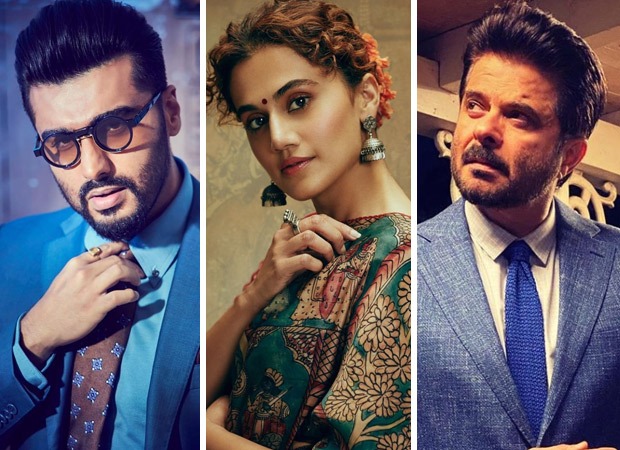 Celebs have been taking to their social media to appreciate this move and have been lauding the PM regarding the same. While they have praised this lockdown, they have also been urging everyone to stay safe and abide by the instructions and directives provided by the government. Even though it is not going to be easy to get through this, celebrities have encouraged people to stay strong.
Take a look at some of their tweets.
View this post on Instagram

I shot this an hour back. This was inevitable to stop the spread & it is literally what the absolute stupidity of a few has done. The country is shut till 14th April now. Maybe not completely but a part of this lockdown & curfew is because of the lack of discipline of a certain few who dared to wander & not take the situation seriously… 21 days begin now !!!
21 days !
Not a lot for us in return of our lives.
Let's do this everyone ! ????????
And hopefully by the end of THIS lockdown we surely will have a reason n time to celebrate. Until then let's get through one day at a time.

— taapsee pannu (@taapsee) March 24, 2020
Please stay home, calm, safe & aware! Together we will fight this!#StayHomeStaySafe @narendramodi https://t.co/2EWe58pjjI

— Anil Kapoor (@AnilKapoor) March 24, 2020
We are now at a collective turning point, where we must stop, listen & help the government implement the 21 days all India lockdown. The time of great fear requires solidarity,humanity, sacrifice & hope.Not hysteria & rumour mongering. #21daysLockdown

— Mahesh Bhatt (@MaheshNBhatt) March 24, 2020
Humble appeal pic.twitter.com/j1Qg5veQJo

— Paresh Rawal (@SirPareshRawal) March 24, 2020
Absolutely brilliant and necessary speech by our PM Shri @narendramodi ji ????????????????
21day #LockdownNow !
Please don't screw this up India.. let's set an example of how to fight and win the battle against #COVIDー19 #coronavirus #BreakTheChain #stayhomestaysafe #InThisTogether #India

— Sophie C (@Sophie_Choudry) March 24, 2020
Also Read: VIDEO: Akshay Kumar asks people to be real life Khiladis, begs them to stay home