New BTS music is coming! Rapper-songwriter-producer Suga of the popular group is reportedly dropping new music after his first mixtape 'AGUST D' that released in 2016. While he has been working on several solo projects for years apart from the group's albums, it's been four years since he released his full-fledged solo work.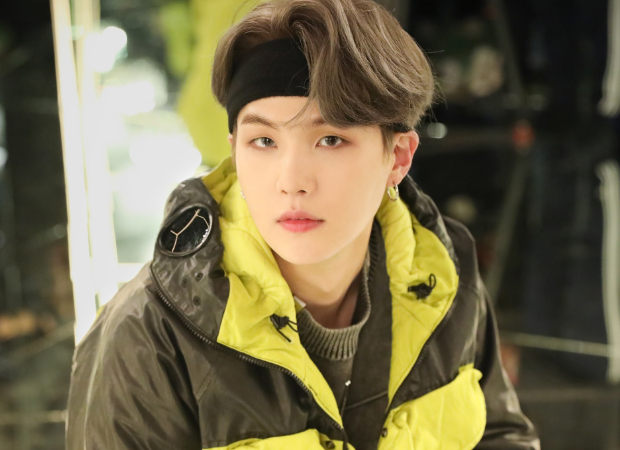 BTS' label Big Hit Entertainment started countdown seven days ago with mysterious artwork that made the fans wonder which member is dropping their music. It wasn't until D-3 when all signs began to point towards Suga who has been teasing his second mixtape for a while now. Though in his recent live session with RM he admitted that the mixtape wasn't ready and ARMY will have to wait for a while, fans had figured out the two of them were in a way teasing about the next music that Suga will release.
And interestingly at midnight IST, Apple Music changed their artwork of 'AGUST D' to a very recent image of Suga who is seen sporting black hair, is tied with a rope and is looking straight into the camera. This has added more excitement as this is the first time the new photo has surfaced online.
Agust D's Apple Music profile has been updated #AGUSTD2ISCOMING pic.twitter.com/27ClmYp8lu

— Suga Charts⁷ #Eight ∞ (@SugaChartData) May 21, 2020
Suga's first mixtape 'Agust D' released in 2016 that revolved around his hardships, confessions of his personal struggles, mental health, and more importantly, self-reflection. The honesty about turning his vulnerabilities into his strength became one of his strongest work of all time.
As the new music information has come into the limelight, we wait for official confirmation from the label and the artists. Meanwhile, #AGUSTD2ISCOMING was trending on twitter worldwide as fans gear up for another masterpiece from Min Yoongi.
so there's a rumour that 'What Do You Think' is the title track and the #AgustD mixtape is called 'D-2' as someone shazamed the song Yoongi was working on… since I was sceptical, I googled it and found this ????#AGUSTD2ISCOMING @BTS_twt pic.twitter.com/TZwb8PhVOS

— 셀은미⁷ ⟭⟬ (@BTStranslation_) May 21, 2020
Also, wouldn't the scar on Yoongi's face be another Scarface/Tony Montana reference? I'm so curious to see what the lyric content of these tracks will be… #AGUSTD2ISCOMING @BTS_twt https://t.co/L9Ft2ymKbr

— ???? msbeatrice⁷ ???? (@msbeatrice_81) May 21, 2020
#AGUSTD2ISCOMING continues to trend No. 1 Worldwide with over 255K tweets with 'MIN YOONGI' trending at #5 pic.twitter.com/EKhNz8eM4U

— Suga Charts⁷ #Eight ∞ (@SugaChartData) May 21, 2020
#AGUSTD2ISCOMING
MIN YOONGI BIGHIT
???? ????
????
Clowning ARMY
making us believe
that Agust D won't
be released
pic.twitter.com/tZDV692uWX

— farah ⁷???? ☻ ⟭⟬???? A TO THE G TO THE U TO THE STD (@CosmosOfJoyHope) May 21, 2020
#AGUSTD2ISCOMING @BTS_twt

ARMY: MIN YOONGI!!!!!!!pic.twitter.com/HGqwIsOGHw

— BTS ARMY INDONESIA⁷ (@armyindonesiaa2) May 21, 2020
How excited are we? Signing off by saying – "After all the hardships / Dream, your beginnings will seem humble / So prosperous will your future be."
ALSO READ: BTS member Jungkook breaks all-time record with 'Euphoria' song