BTS FESTA 2020 has brought back so many memories! The South Korean group celebrates their debut anniversary every year with their fans in the most festive way possible. From unreleased content, music, song covers, dance videos, photos among others, the two-week of just BTS content feels like a festival. On the fourth day of the FESTA, the group has released their photo collection from 2019-2020.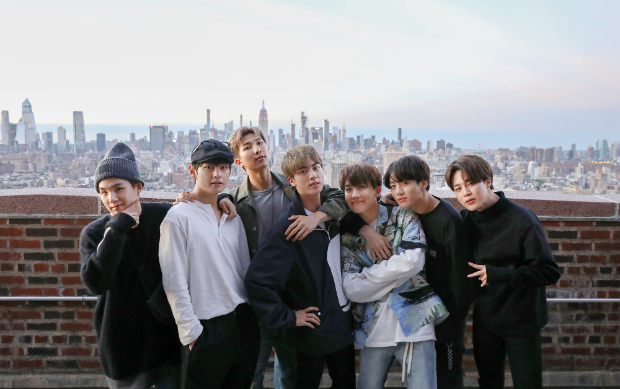 The photo collection as all the memories from the time they watched Empire State Building turn Purple for the first time to their performance at Times Square during New Year's Eve. From 'Boy With Luv' set pictures to 'Map Of The Soul: 7' concept photos memories, tour shoot, rehearsals for Grammys, 'Black Swan' first performance etc are included in the photo collection.
[#2020BTSFESTA]
????604
BTS PHOTO COLLECTION 19/20
(https://t.co/3szG4Bsysj)#방탄의1년돌아보기 #아미와함께한시간 pic.twitter.com/tUgD55Dqc8

— BTS_official (@bts_bighit) June 4, 2020
Starting from June 1, they dropped the summer version of 'Airplane Pt. 2' song from their 2018 album, 'Love Yourself: Tear'. The video was filmed during their summer package shooting in Saipan. This was followed by family portrait pictures in three different versions which were released on June 2. On third day, a choreography video for 'Dionysus' song from 'Map Of The Soul: Persona'. The stage rehearsals were from their 2019 Speak Yourself stadium tour in Seoul.
BTS is set to commemorate their seventh anniversary by host their virtual concert "BANG BANG CON -The Live," on June 14.
On the work front, BTS is busy with the work on their next album after releasing fourth LP, 'Map Of The Soul: 7′ in February, this year. On May 22, the group's rapper-songwriter-producer Suga recently released his second mixtape 'D-2' after 2016's 'AGUST D'. The septet will also drop their Japanese album 'Map Of The Soul: 7 – The Journey' in July.
[2020 BTS FESTA] BTS PHOTO COLLECTION 19/20 (2)
????https://t.co/[email protected]_twt pic.twitter.com/lqjfQPLcPO

— 휘뚜루마뚜루???????? (@_nojam_nolife) June 4, 2020
[2020 BTS FESTA] BTS PHOTO COLLECTION 19/20 (4)
????https://t.co/[email protected]_twt pic.twitter.com/WYj45Ps8vB

— 휘뚜루마뚜루???????? (@_nojam_nolife) June 4, 2020
ALSO READ: BTS FESTA 2020: 'Dionysus' stage rehearsals from Speak Yourself in Seoul is here and it is exhilarating