Prime Minister Narendra Modi announced a 21-day lockdown in India amid coronavirus pandemic. The cases in India have increased rapidly. Meanwhile, celebrities, famous personalities, and everyone are urging citizens to stay indoors to help contain the spread of the virus.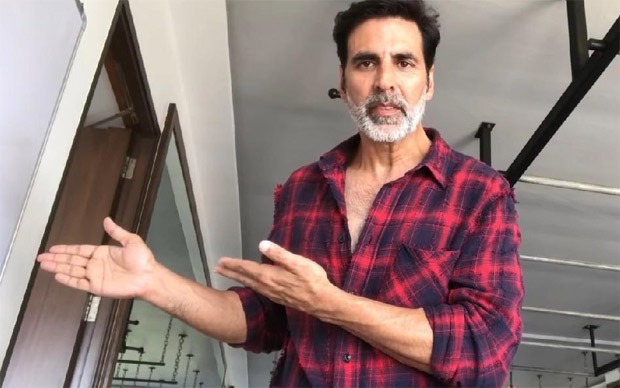 In the interview on the Home Talkies segment on Radio Nasha, Akshay Kumar recently told about how he is spending his time at home while making sure work doesn't get affected. Akshay said, "It is essential that we stay at home. I spend some time making short videos that I upload on social media. Just before you called, I was on a video call with my director and writer and we were reading the entire script on video calls. I don't call anyone, no one can come and should come given the outbreak. "
Akshay further compared the current lockdown situation to that of Salman Khan's Bigg Boss house. He said, "The discussion that takes place during a personal meeting can never happen over video calls but we must best use of technology. Have you watched the reality show, Salman Khan's Bigg Boss? I feel God is Bigg Boss right now he wants us all to stay inside our houses. The winner is the person who will stay at home. Spend time with your wife and kids, stay hygienic. I can only say that stay at home and pay attention to your health. People can neglect health at such times."
Akshay Kumar has donated Rs. 25 crore in PM-Cares Fund to fight the coronavirus.
ALSO READ: Akshay Kumar and Twinkle Khanna drive to hospital through deserted road amid nationwide lockdown